Jiri Hanibal
Screenwriter
Milan Cieslar
Screenwriter
Sara Zeithammerová
Screenwriter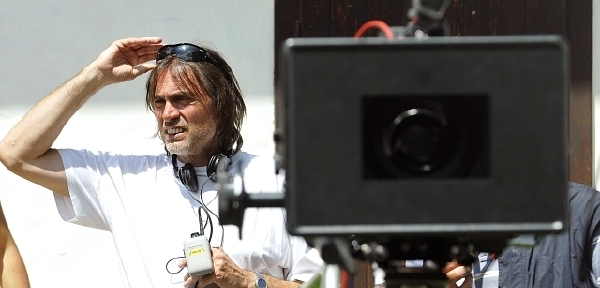 Milan Cieslar
Movie Director
Happy Celluloid
Production
Janis Kalejs (Latvia), Pavel Mařík
Associate producer
Tereza Kovandová
Illustrations
Milan Cieslar (*1960, Český Těšín) is a Czech film director. After graduating from the Film and TV School of the Academy of Performing Arts in Prague, he worked for five years as an assistant to great directors of the Czech New Wave, such as Věra Chytilová and František Vláčil. Since 1994 he has produced and directed dozens of films of various genres which have been screened at film festivals worldwide. He concentrates on careful casting, the film's aesthetic and focuses on the dramatic quality of the screenplay which is crucial for the film's narrative and conveying emotions to the audience. He collaborates with the screenwriter and writer Vladimír Körner with whom he made the critically acclaimed film Der Lebensborn in 2000, followed by the historical epic Bonds of Blood in 2005. Both works, along with three other TV films,
focused on modern history in the context of Central Europe. In 2013, he directed the extraordinary film Colette about first love behind the barbed wire of a concentration camp, based on the Pulitzer Prize nominee's Arnošt Lustig's eponymous novel. The film was distributed worldwide.
Sára Zeithammerová (*1997) is a screenwriting student of the Film and TV School of the Academy of Performing Arts in Prague. She also studies translation and interpreting at the Faculty of Arts of Charles University. Her collaboration on the film Friedrich and Fröjda is her feature screenwriting debut.